Most know Orlando for its theme parks and family-friendly activities, but there is much more to Orlando than what meets the eye.  Dean Zacharias, Founder and Editor of Proper Kid Problems, decided it was time to see what else this great city has to offer and shared some of the hidden gems and great finds he came across during his recent visit to Orlando.
Stop #1 – Carousel Emporium / 2000 Alden Road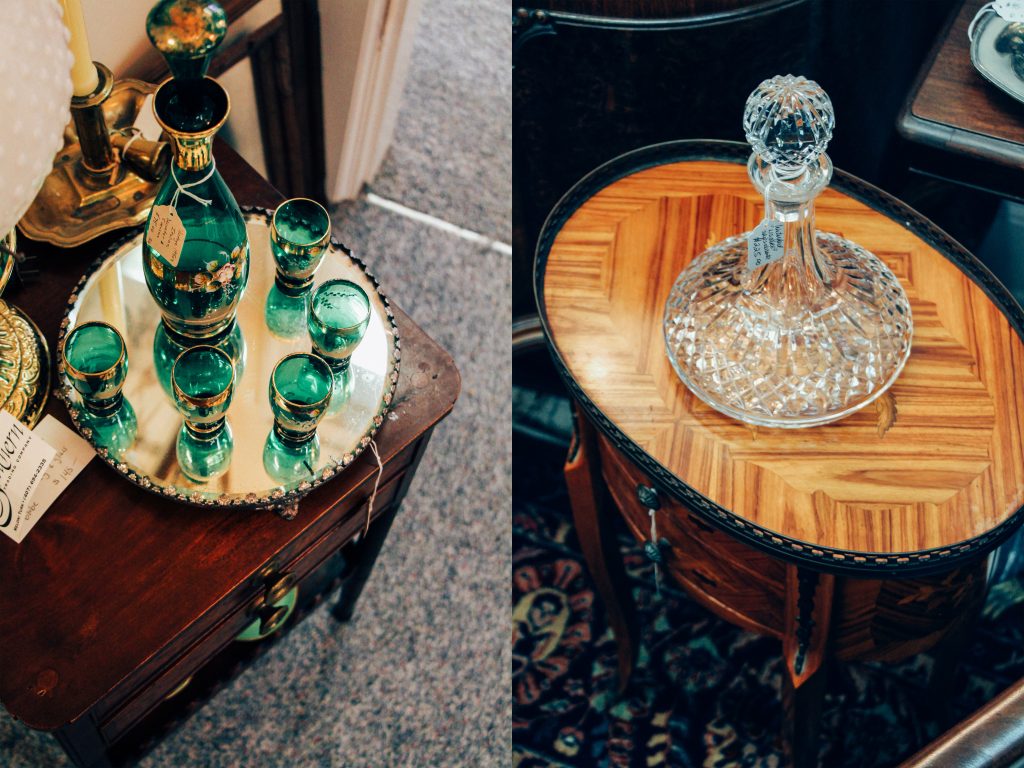 A little north of the heart of Orlando sits The Carousel Emporium co-owned by Sara Manthey.  Like everything in the shop, she's one-of-a-kind with a quick, smart personality that captivates your attention.  Sara went to school for the arts, served in the Navy (get that part wrong and she'll give you a look that will make you want to hide underneath one of the tables in there), worked in real estate, and now owns an antique store.  While her mother showed no favoritism towards old-world collectibles, her grandmother loved them which ultimately placed her where she is today.  The shop is filled with furniture and antique bar ware with origins from the North.  Favorites included a green set of liqueur drinking glasses, a needlepoint footstool, and Waterford crystal decanter.
Stop #2 – Pop Parlour / 431 E. Central Blvd.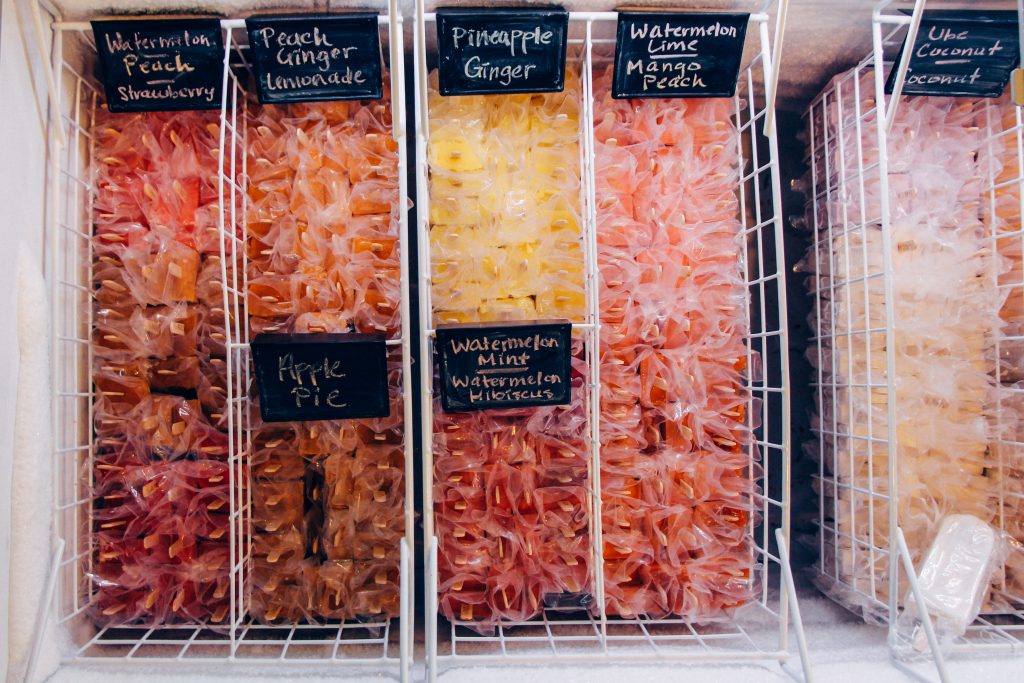 Around the block of Thorton Park sits a small popsicle shop, The Pop Parlour.  They're known for their boozy popsicles (the Gin & Cucumber is a must) and unique take on the classic treat we all use to make as kids with empty ice-cube trays.  The founder, Brandon, who's a University of Florida graduate explained the process from start to finish and how his grandfather worked at a big popsicle factory in Pittsburg that ultimately got him involved.  They still make a special popsicle in his Hilton honor – The Pop Pop.
Stop #3 – Siegel's Clothing Co. / 130 S. Orange Ave.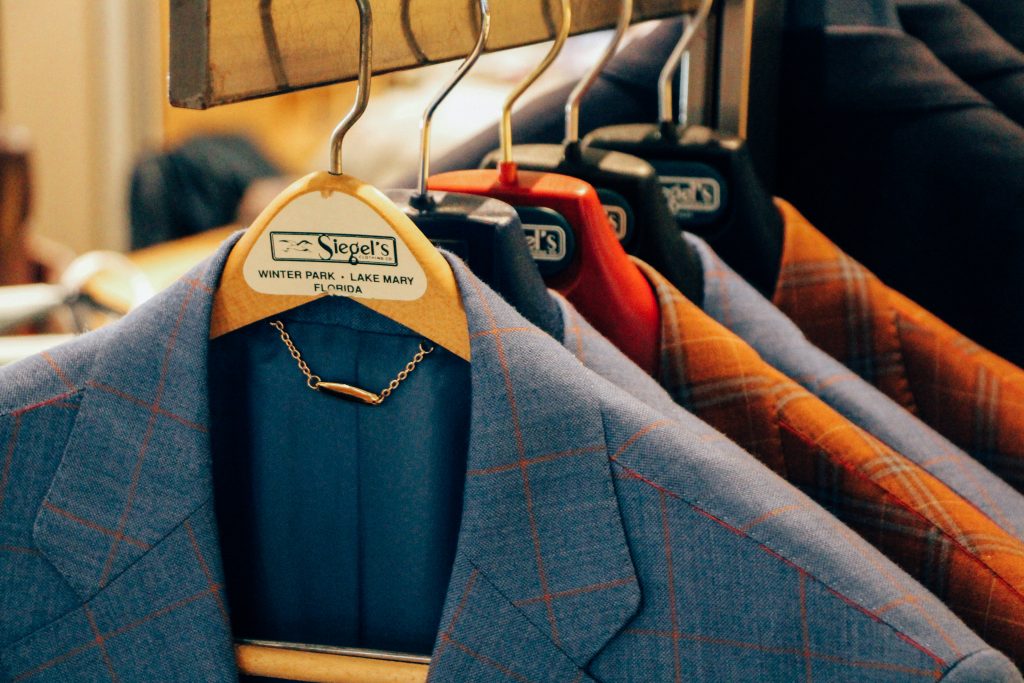 For more than a decade, Siegel's has been dressing men throughout the region.  Their Orlando location is managed by shopkeeper Lance Powers, who not only serves as an associate of the store, but tailors the very shirts he sells.    He's worked in menswear his entire life and knows more about the art of dressing a man than you can begin to believe.  The Siegel's shop is beautifully designed featuring a fantastic collection of garments and neck wear for any occasion.
Stop #4 – Washburn Imports & The Imperial Bar / 1800 N. Orange Ave.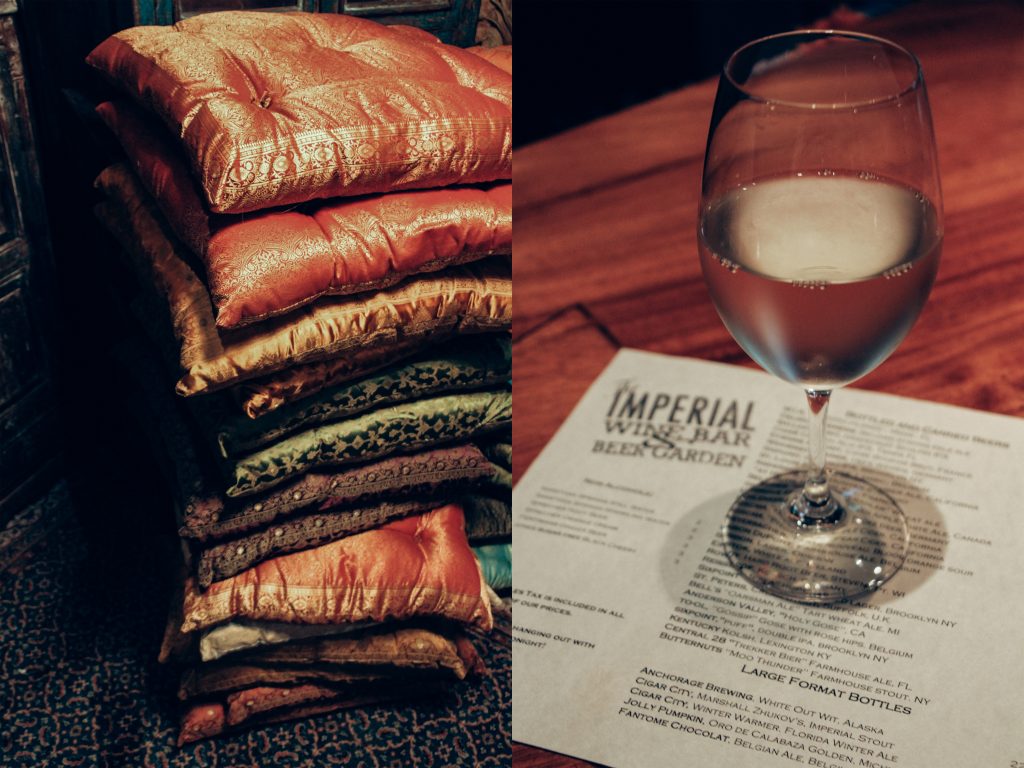 Imported furniture store x bar.  What's not to love?  Washburn Imports started about twenty years ago when the owner, John, traveled to Bali and fell in love with Indonesian furniture.  Today, they import custom pieces from around the region that range from expansive door frames to silk cushions to heavy armoires.  Everything is made by hand working with local talent and crafters thousands of miles away.  The best time to come is at the end of the day when both the shop and bar are open.  It's a unique atmosphere that combines the best of both worlds – drink and design.
Stop #5 – Golden Phoenix / 1826 N. Orange Ave.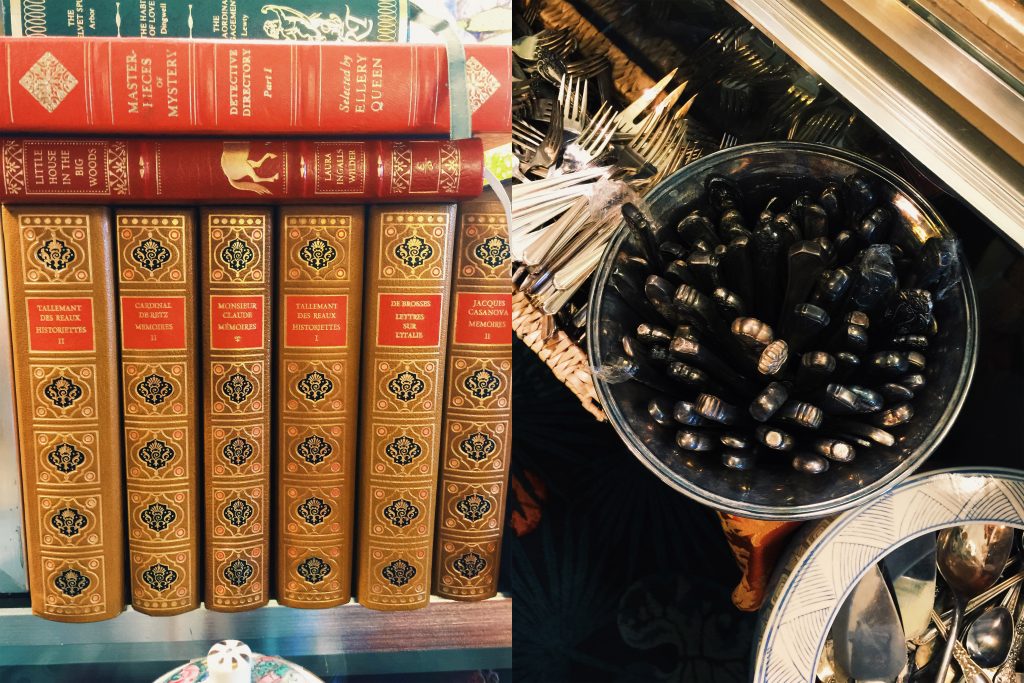 An Orlando gem.  Golden Phoenix is around the corner of the Carousel Emporium and is stuffed to the ceiling with antiques and collectables.  It features everything from buckets filled with silver utensils to old history books from France to one-of-a-kind prints that you just don't come across.
Stop #6 – Magnolia / 13 Magnolia Ave.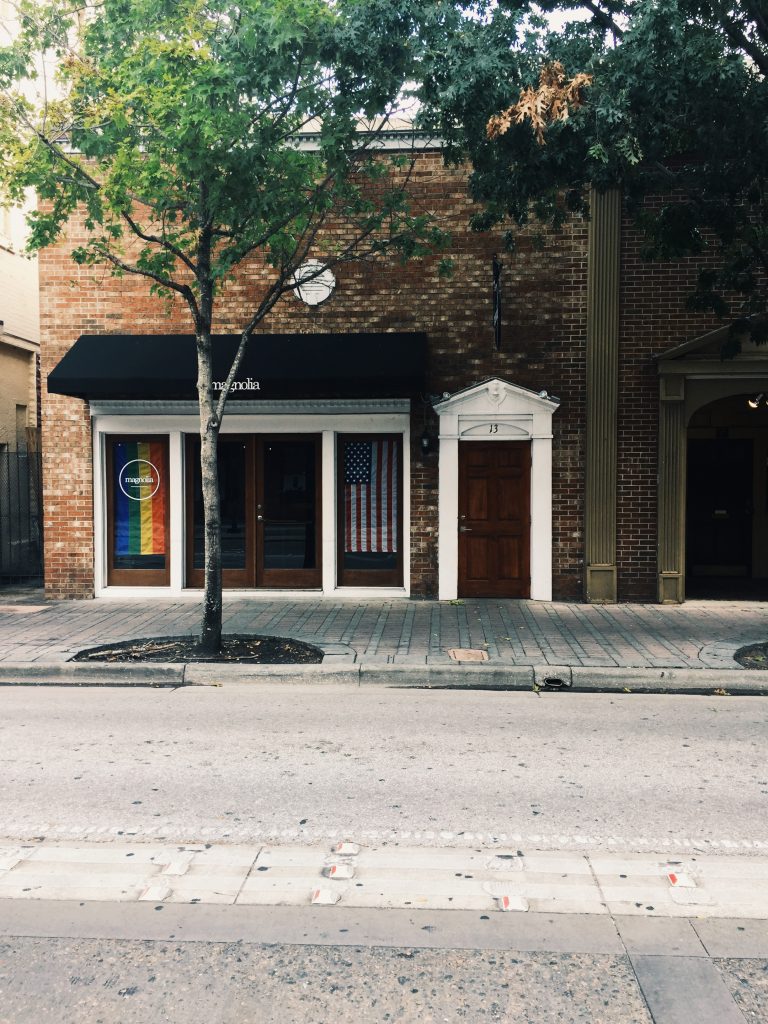 Situated around the corner of E Central Boulevard sits the local watering-hole, Magnolia.  It's a low-key favorite known for their casual environment and unpretentious drink list.  Make nice with the bartender on deck and you'll be guaranteed to have a great evening.
Stop #7 – Shakai Sushi Lounge / 43 E. Pine St.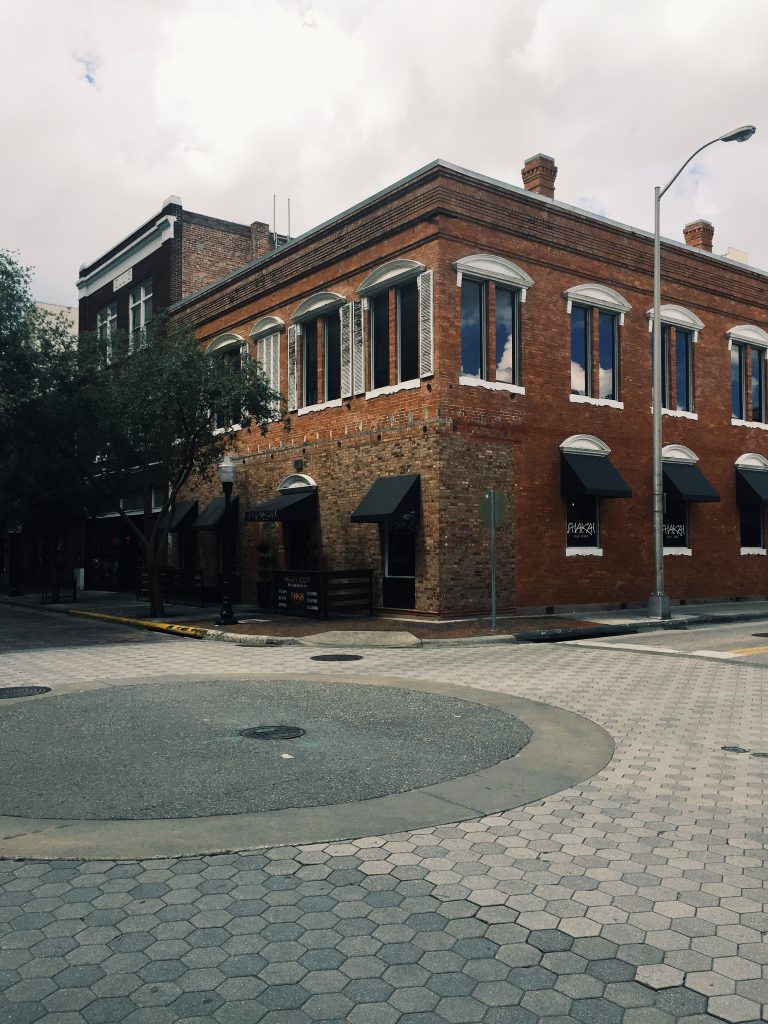 Best known for their gracious happy-hour menu, Shakai Sushi Lounge is great for lunch, dinner, or something in between.  Their menu is expansive and conveniently located in the middle of Orlando allowing it to serve as a dinner destination or stop along the way to somewhere else.
Stop #8 – CityArts Factory / 29 S. Orange Ave.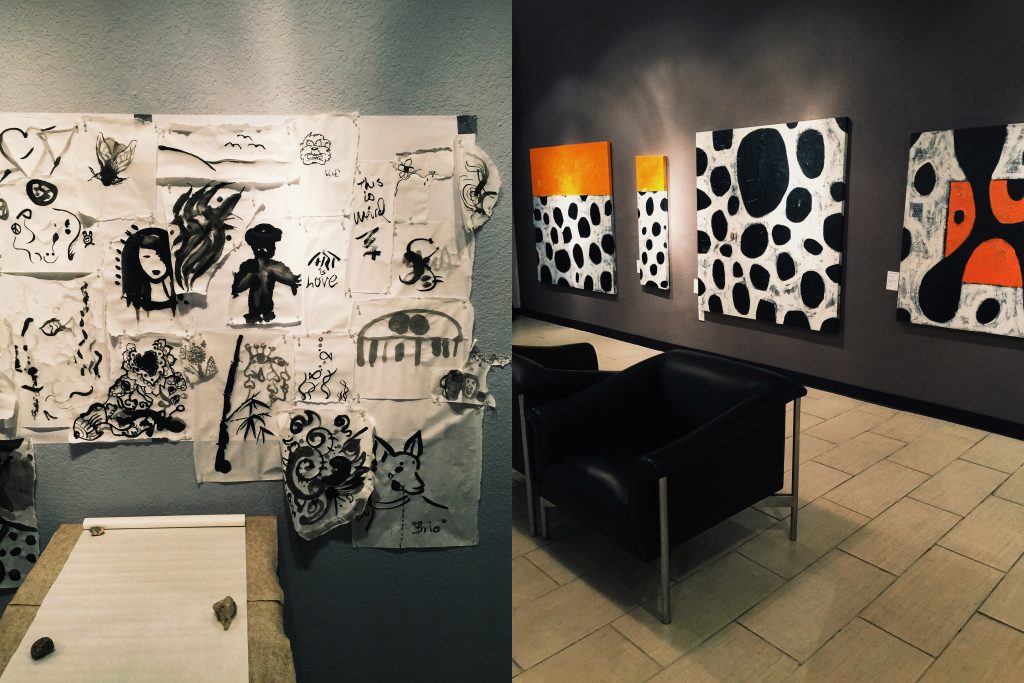 Featuring both local and international artists, CityArts Factory houses a wide-array of work across a number of genres that rotates on a monthly basis.    Admission is free Tuesday through Saturday from 11:00am to 6:00pm.  Drop by for a viewing and leave a black and white water-color painting for someone else to enjoy.
---
Contributor: Dean M. Zacharias
Dean is the editor and founder of The Dean's List   For the past four years, he has accumulated a sizable following on social media touching on a collection of topics ranging from fashion to food to travel.  He has appeared in publications such as Town & Country and has worked with international brands such Brooks Brothers, Trunk Club, Stubbs & Wootton, Whole Foods, & Land Rover.