Whether you are celebrating a gentleman's night out in Orlando or spending a staycation with girlfriends, Waldorf Astoria Orlando and Hilton Orlando Bonnet Creek resorts provide an extraordinary and eclectic list for those seeking lively libations.
In fact, you could make it a quest to seek out and try each of these unique cocktails and signature drinks at each of the bars and restaurants on location. Even more convenient, the two resorts are connected by a long indoor hallway, where guests can travel to and from without worry about the sometimes-inclement Florida weather outside. With more than nine different drink menus to explore, remember to enjoy them all responsibly.
Waldorf Astoria Orlando Resort
Peacock Alley
Peacock Alley is located in the heart of Waldorf Astoria Orlando, featuring an envious selection of wines and liquors, as well as nightly live entertainment. On select Friday and Saturday evenings, Peacock Alley plays host to Bar du Chocolat, with nearly 30 a la carte chocolate treats hand-crafted by Waldorf Astoria Orlando's world-class pastry team. Peacock Alley also hosts a Royal Tea on Sunday afternoons.
Peacock Alley's signature drink is the Peacock Egg, an impressive hollowed ice egg filled with a deliciously refreshing mix of fresh lemonade, lavender tea, blue curacao and Bombay Sapphire gin.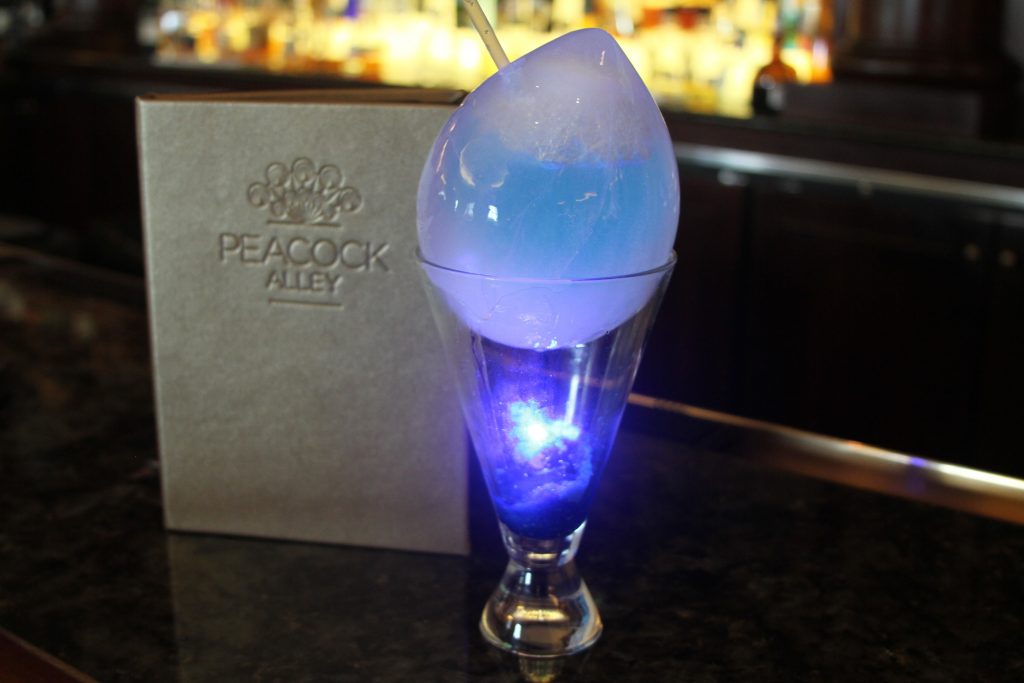 Bull and Bear
Bull and Bear may best be known for its menu featuring re-imagined steakhouse classics and modern takes on favorite American dishes such as Fried Chicken, Escargot & Gnocchi, Pasta Explosion, and its signature 32-Day Dry-Aged Tomahawk Rib Eye.
Try the Bull and Bear's Corpse Reviver #86, made with 1 oz. Sipsmith gin, 1/2 oz. honey syrup, 1/2 oz. lemon shrub, 2 dashes of orange water, 2 dashes of coffee infused bitters, and garnished with dehydrated lemon wedge and a flaming absinthe soaked sugar cube.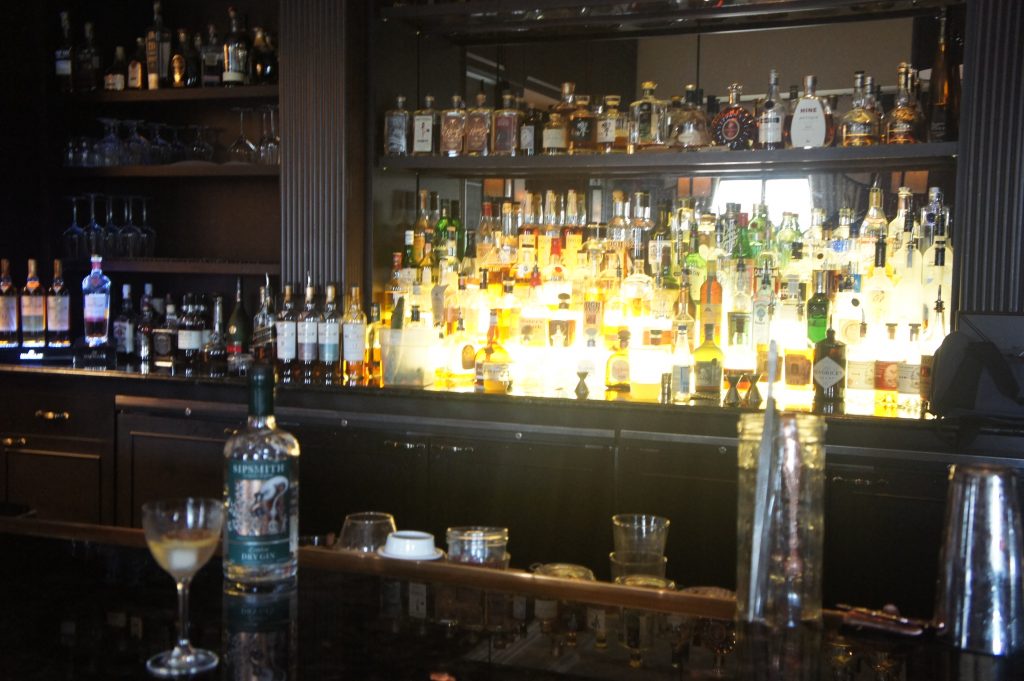 Clubhouse Grille
The Clubhouse Grille serves as the 19th hole at the Waldorf Astoria Golf Club, offering a relaxing environment with traditional lunch fare such as burgers and club sandwiches as well as sweeping views of the golf course.
Try the Clubhouse Grille's House Infused Bloody Mary made with vodka infused in house with a medley of fresh chopped vegetables, spices and herbs precisely mixed with a premium Zing Zang mix.
Aquamarine
Aquamarine is Waldorf Astoria Orlando's casual poolside restaurant, known for wings and frosty beverages. Aquamarine takes its name from the color of the pool's brilliant blue water, and paired with the Aquamarine's signature popsicle and prosecco drink, makes for a lovely Instagram photo to share and show off to friends on social media.
Try Aquamarine's Popsicle & Prosecco, an all-natural Passion Fruit Popsicle served in a glass of Mionetto Prosecco.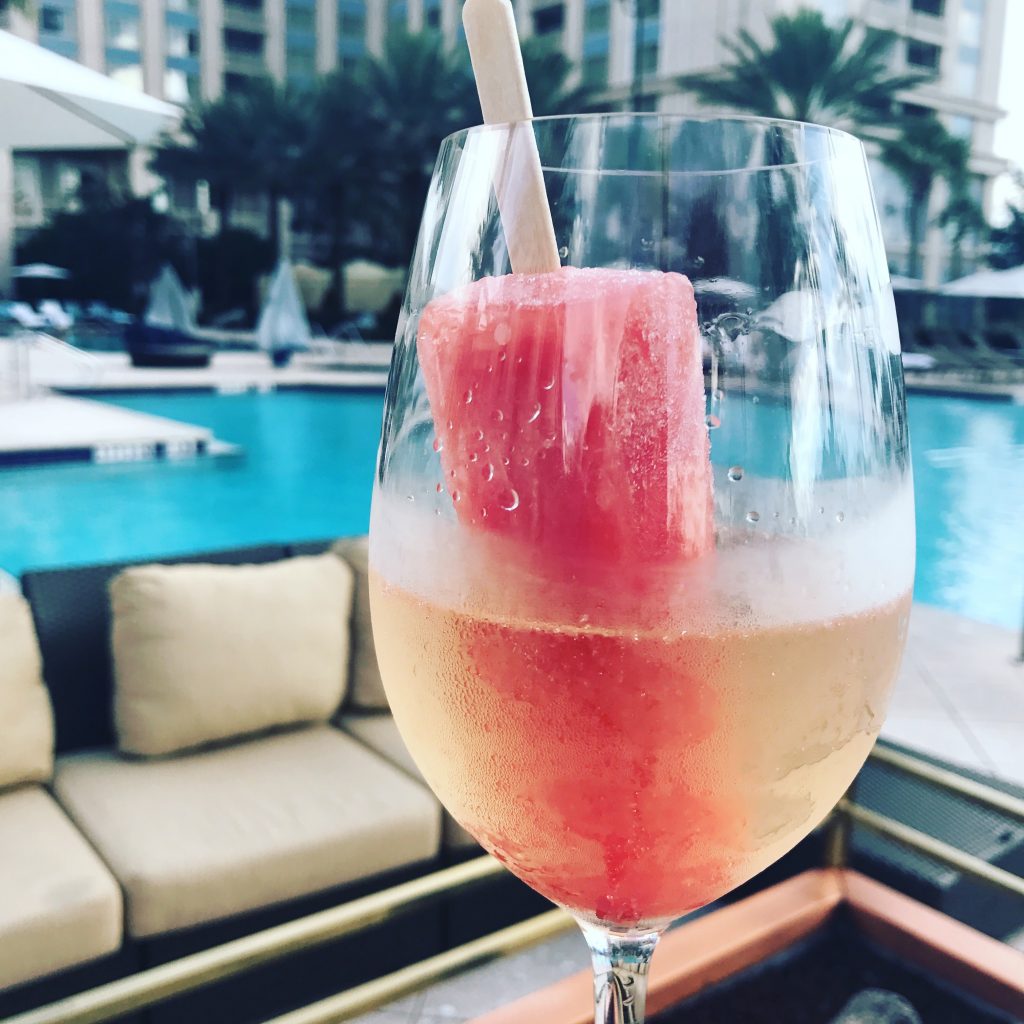 Hilton Orlando Bonnet Creek
La Luce
La Luce is Hilton Orlando Bonnet Creek's signature restaurant, inspired by famed Napa Valley chef and restaurateur Donna Scala. This modern Italian country kitchen serves dinner nightly, featuring thin crust pizzas, homemade family-style pastas, and Italian dishes inspired by traditional family recipes handed down through the generations. The cuisine is complimented by Mediterranean-inspired cocktails and a Trattoria-style wine program.
Try La Luce's Italian Sangria, a blend of Italian wine, fresh fruits, Amaretto, Averno, Brandy and Orange Liqueur.
Harvest Bistro
Harvest Bistro offers a casual dining environment featuring simply prepared American classics for breakfast, lunch and dinner. All dishes are made with the finest farm-fresh ingredients and prepared with meticulous detail.
Try Harvest Bistro's Pear Berry Lemonade, a decidedly "adult" lemonade made with Absolut Pear Vodka, infused with fresh blueberries, and freshly squeezed lemons.
Beech
Hilton Orlando Bonnet Creek's poolside restaurant and bar, Beech features casual, al fresco dining, and is known for its tropical themed beverages and mojitos.
Try Beech's Shark Bite Cocktail made with Bacardi Razz, Blue Curacao, Sprite, Sour Mix, and a splash of Grenadine.
MYTH
Hilton Orlando Bonnet Creek's signature lobby bar, with a backstory of the fashionable Bonnet Sisters who grace the Hilton's ceilings.
Enjoy stories of MYTH with the Campfire made with High West Whiskey, Sweet Water, Choco Bitters and topped with roasted marshmallow.
Zeta Asia
Part sports bar, part club, and part sushi lover's hideout, Hilton Orlando Bonnet Creek's Zeta Asia offers a sophisticated setting to enjoy traditional and signature sushi rolls, sashimi and innovative, hand-crafted cocktails, wines and beer.
Try Zeta Asia's signature Sake Blossom, a milky drink of Nigori Sake, a dash of peach Schnapps, cranberry juice, and topped with fresh mint.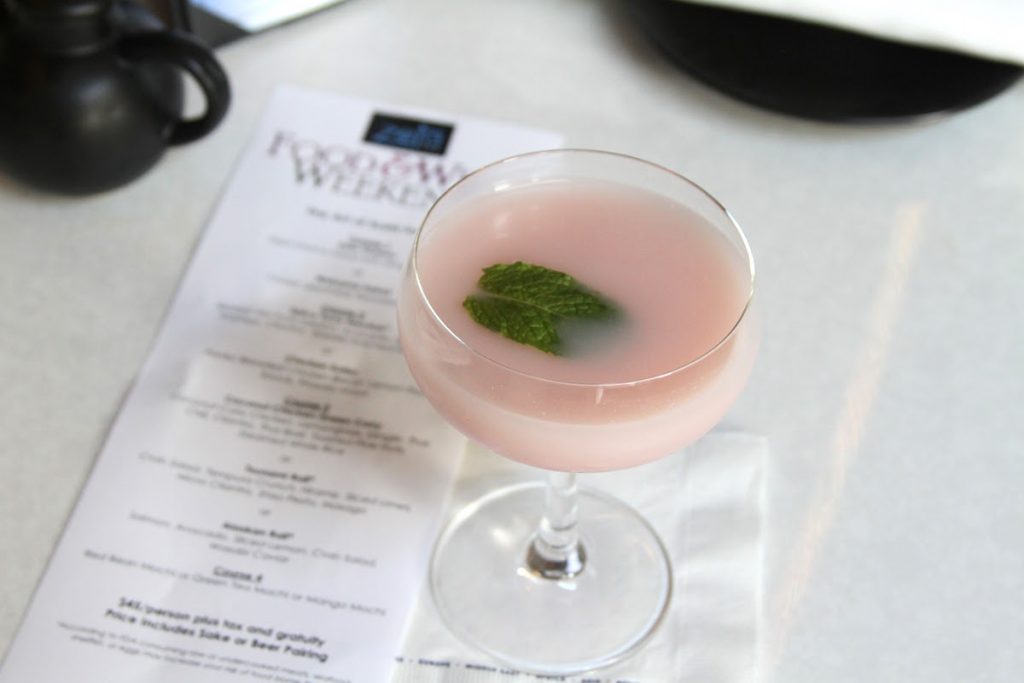 ---
Contributor: Ricky Ly

Ricky Ly, is a graduate of the University of Central Florida (UCF '08), currently working as a civil engineer in Orlando, FL. He is the author of the book, the Food Lovers' Guide to Orlando and the founder of the local award-wining Orlando food blog, TastyChomps.com.
His work has been featured on ABC's The Chew, WESH 2 Sunrise News, Orlando Sentinel, Orlando Weekly, New York Post, and many other media outlets including Asia Trend Magazine.
His passions include giving back to the community as well as traveling and eating around the world with his wife, May Wong, UCF '07.